A cultural exchange trip for Seiyun Model Secondary School students in the city of Mukalla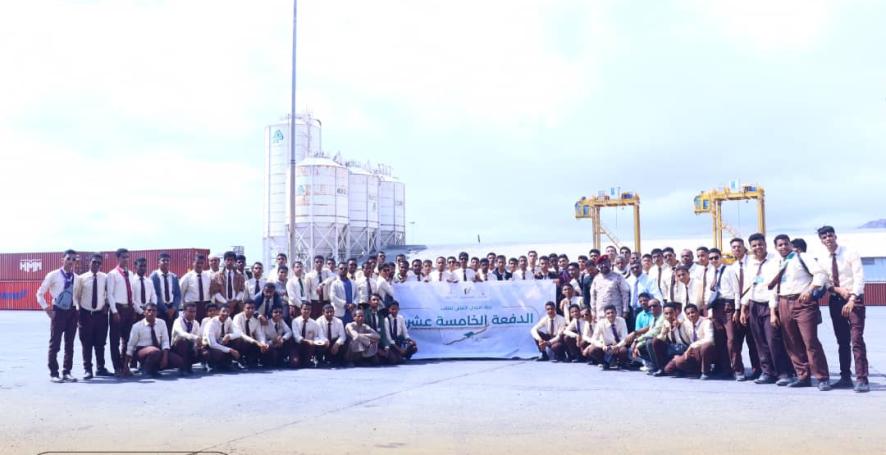 Grade 12 students and a number of teachers from Seiyun Model Secondary School for Boys arrived in the city of Mukalla on an annual cultural exchange trip that students conduct every academic year in coordination with Hadhramout Foundation - Human Development, based on the importance of exchanging experiences and ideas and in which the bonds between students and teachers of model secondary schools are strengthened.
During the visit, the Executive General Manager of Hadhramout Foundation - Human Development, Eng. Tareq Ali Balkhasher, in the presence of the Director of the General Education Department, Mr. Mohsin MobarakBaqutayan, met the students and teachers at the foundation's headquarters, giving them a number of tips and explaining the importance of benefiting from this visit.
The visit included several main stops, including a visit to the Hadhramout Foundation - Human Development, Mukalla Model Secondary School, Mukalla Museum, Mukalla Port, Hadramout Languages Institute, Arabian Yemeni Cement Company Ltd. and Hadramout Channel.
The students and teachers expressed their satisfaction with this visit, expressing their thanks and appreciation to the Foundation and the Chairman of its Board of Trustees, Eng. Abdullah Ahmed Bugshan, for the great attention and care they have received.