Hadhramout Foundation - Human Development participates in the Sustainable Development Summit in New York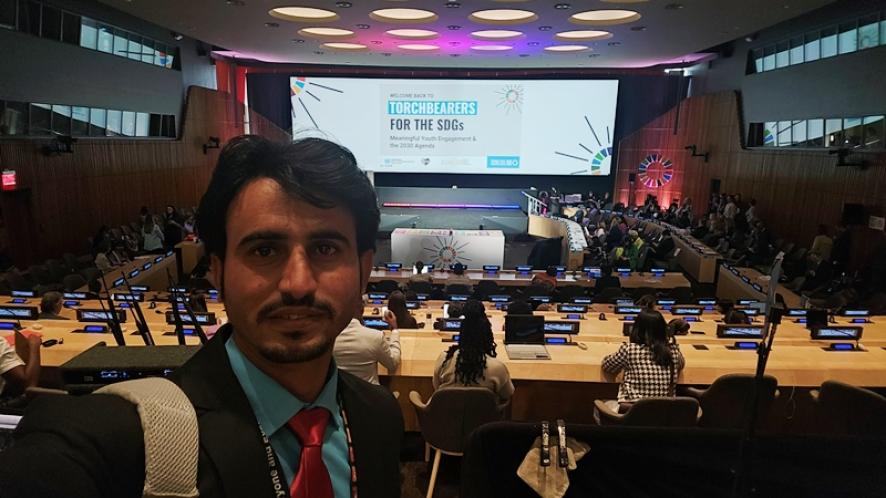 Hadhramout Foundation - Human Development participated in the Sustainable Development Summit, which was held in New York State during September 18–19, through its resident representative in the United States of America, Mr. Omar bin Sumaida.
The prominent participation comes after the Foundation obtained consultative membership with the United Nations Social and Economic Council as the first Yemeni institution to obtain membership in the education sector, through which it seeks to achieve sustainable development and contribute to building a better educational future for Yemen.
The representative of the Foundation, Mr. Bin Sumaida, took advantage of this opportunity to express the vision of Hadhramout Foundation to achieve sustainable development in the education sector in Yemen and the region, stressing the importance of supporting projects and initiatives that contribute to enhancing stability and improving the quality of life for Yemeni citizens.
This step constitutes a qualitative shift for Hadhramout Foundation to enhance its positive role in achieving sustainable development goals at the national and international levels and confirms Yemen's commitment to achieving these main goals that seek to bring about positive and sustainable change in the region and the world.
The summit, which is being held during the high-level week of the United Nations General Assembly at UN Headquarters, aims to accelerate progress towards achieving the 17 sustainable development goals within the 2030 Agenda for Sustainable Development.
The leaders of the United Nations member states, relevant ministers, thought leaders, representatives of international organizations, the private sector, and civil society participated in the summit, and the summit will be chaired by the President of the United Nations General Assembly.