Launching the training program in carpet weaving / Socotra Archipelago Governorate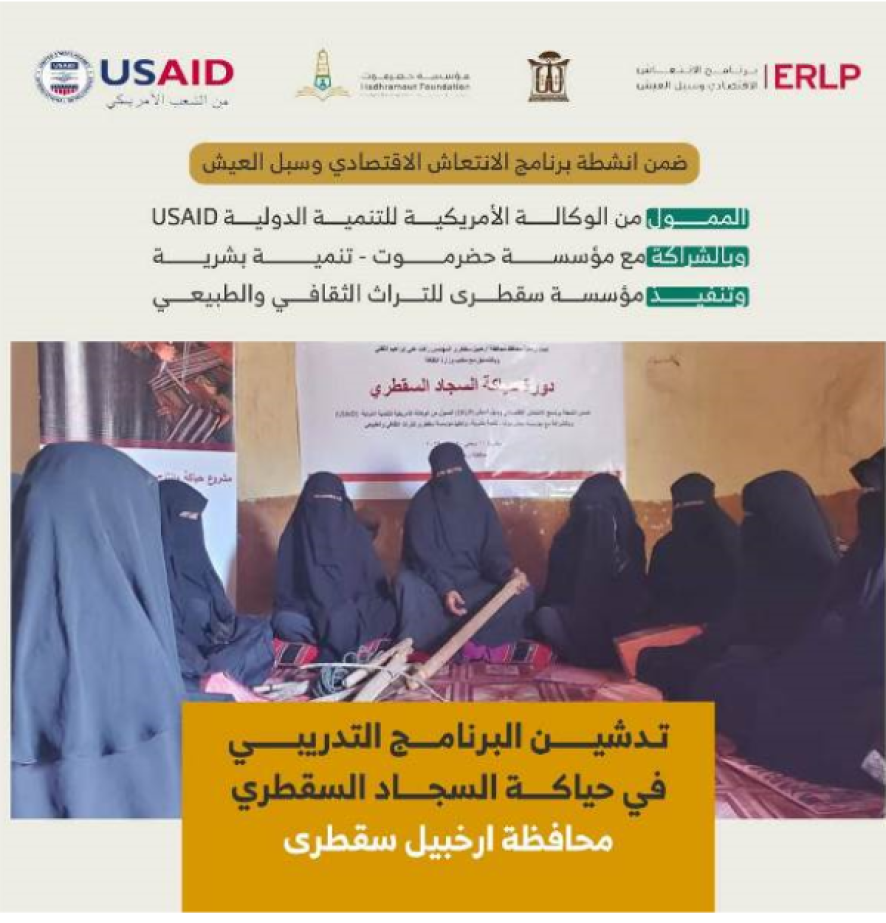 Within the activities of the USAID-funded Economic Recovery and Livelihoods Program (ERLP), and in partnership with the Hadhramout Foundation - Human Development, the Socotra carpet weaving training program was launched on Monday, July 10, 2023.
The training is implemented through the Socotra Foundation for Cultural and Natural Heritage. It lasts for 10 days and targets 10 women and girls from the Momi area in the Socotra archipelago governorate, in order to build their capacities and professional skills in weaving the Socotra carpets.
At the launching ceremony, the attendees from the local authority in Socotra pointed out in their speeches the importance of preserving the Socotra carpet and the methods used in weaving. They praised the project objectives to promote it internationally as a local heritage, thanking the assistance provided by the Socotra local authority as well as the organizations supporting this project.