Signing a new partnership agreement between Hadhramout Foundation-Human Development and AMIDEAST Yemen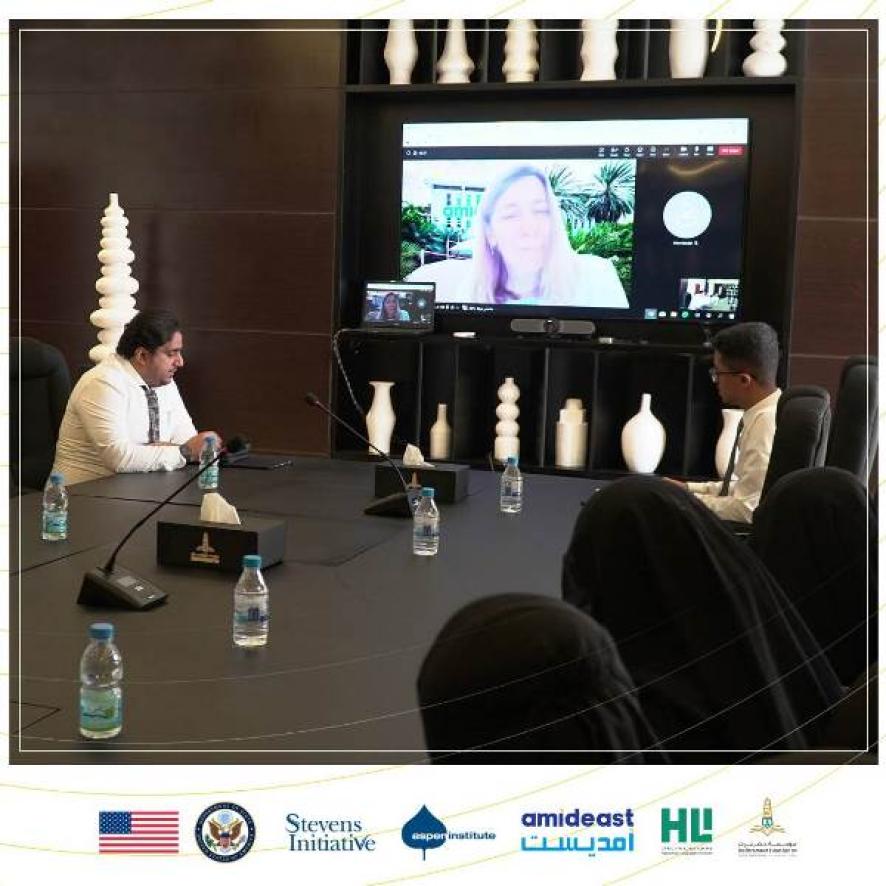 Hadhramout Foundation - Human Development, represented by the Executive General Manager, Eng. Tareq Ali Balkhasher, signed a new partnership agreement online via Microsoft Teams platform with AMIDEAST Yemen, represented by the Country Director, Ms. Sabrina Faber, with the fund of the Stevens Initiative.
The partnership aims to renew Our Stories (Qisasna) Program, which is a virtual cultural exchange program that connects American and Yemeni students by training them in the skills needed to produce podcasts, in addition to teamwork and storytelling skills, by participating in meetings and discussions in English with many people from different cultures.
The partnership of Hadhramout Foundation - Human Development, represented by Hadramout Languages Institute and AMIDEAST Yemen, will extend from July 2023 to June 2025.
The agreement was preceded by another agreement that ran from July 2022 to May 2023, and the number of applicants for the program exceeded 159 male and female students. 45 participants from Hadramout were accepted, as they were supervised by the Institute's staff, who were trained by the Stevens Initiative to coordinate and facilitate our stories program during the first agreement period, and produced 9 podcast series with the participation of the institute's students and 40 American students from various American universities.
The signing was attended by the Director of Hadramout Languages Institute and the General Supervisor of Our Stories (Qisasna) Program at the Foundation, Eng. Omar Bukair, and the Qisasna Program Manager at AMIDEAST, Mr. Saher Abdullah, in addition to the staff of Hadramout Languages Institute.